Welford & Weston Local History Society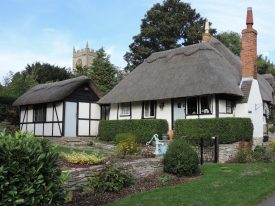 We have been in existence since 1969. Our objectives are to investigate, discuss, acquire and share knowledge of the history of Welford on Avon and Weston on Avon, and matters relevant to that history.
We are a membership based Society with a current membership of about 80. We have a schedule of bimonthly meetings in Welford Memorial Hall from September to March, an AGM in April, and a summer visit usually in early June.
Please take a look at our website for details of our current programme and related activities.