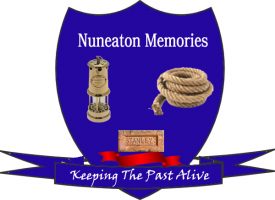 A place to remember wonderful memories of being from or living in Nuneaton. Nuneaton Memories is all about Nuneaton, so memories and photos of Nuneaton, Stockingford, Hartshill, Ansley Village, Weddington, Whitestone, Hill Top, Caldwell, Camphill (CV10 and CV11 postcodes) etc . Nuneaton Memories – Keeping The Past Alive.
Nuneaton Memories has been kept busy once again throughout 2016. Nuneaton Memories is all about sharing photos and memories of how Nuneaton used to be, but we also record events happening now so that future generations can look at back.
If you have any old Nuneaton photos, slides, negatives or postcards of Nuneaton please get in touch with us via the contact us page on our website.