Warwickshire Local History Society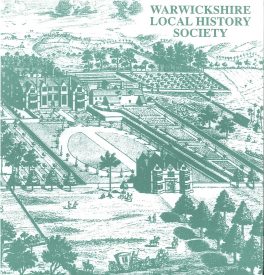 Warwickshire Local History Society was founded in 1965 to promote the study of local history in Warwickshire, and does this by lectures and publications. The society meets 10 times a year, to hear speakers or to visit sites of historical interest. It publishes Warwickshire History and a Bulletin, which are distributed free to members twice a year. Occasional papers are published as funds permit.  The society's website has full details of all its activities, including an index to Warwickshire History, and a list of publications on the history of Warwickshire published between 1997 and 2013.
The society also tries to act as an umbrella society for smaller local history groups within Warwickshire, to encourage closer links and the better sharing of resources and information, including details of programmes, between our members.  A list of those societies for whom we have contact details is available on our website, with a combined list of events.
Membership of the society costs £12 for individuals, £16 for families, Junior members (in full-time education) free, £16 for local history societies, and £20 for institutional members.  A form and full details are available on the website.