Leamington's Blue Plaque Scheme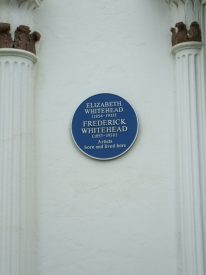 Royal Leamington Spa has had many links with noteworthy individuals during its short history.
A group of voluntary and statutory bodies promote and fund the erection of blue plaques in the town. There are a number of criteria that a person must satisfy in order to be the recipient of a plaque. It is not just people who receive plaques and there is a category for Historic Interest Plaques. These include such events as Leamington's links to the invention of Lawn Tennis, or an early cricket pitch where John Wisden played.
More details on Leamington's blue plaques (including a guide to them and a map of walks) can be found on Royal Leamington Spa Town Council's website.