Clifton Upon Dunsmore Local History Group
Image courtesy of the Clifton Upon Dunsmore Local History Group
Image courtesy of the Clifton Upon Dunsmore Local History Group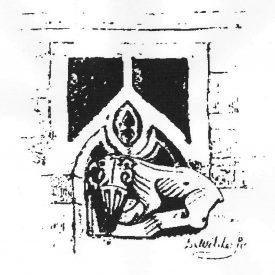 The village of Clifton-Upon-Dunsmore is situated two and a half miles east of Rugby on the western slopes of a fairly steep hill, which, at its highest point is just over 400ft. Near to the village is the point where the three counties of Warwickshire, Leicestershire and Northamptonshire meet at Dow Bridge. One of the boundaries of the parish is Watling Street, where there are extensive remains of a great Roman Station called Tripontium.
The Clifton Upon Dunsmore Local History Group was formed in 1981 and has produced a number of publications relating to the village and also the adjoining villages of Newton and Old Brownsover. The Group has a substantial archive of documents and photographs which are available for inspection by prior notice.
The Clifton Upon Dunsmore Local History Group meets on the first Thursday of every month (except August) at 7.30 pm in the Townsend Memorial Hall in the village. A programme of speakers has been arranged for the coming year and everybody is invited to attend. Some meetings are also devoted to members research.