Alcester & District Local History Society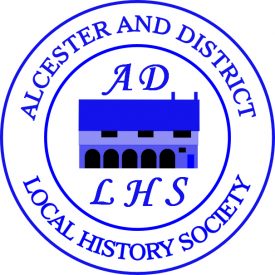 Alcester is a small market town in South Warwickshire standing at the junction of the River Arrow and the River Alne. The town has Roman origins and much evidence of the Roman settlement has been uncovered.
The town continued to develop through the centuries up to the present day, and there are many half-timbered buildings that still survive in the town centre.
The present day town has a population of around 12,000 and boasts many historical inns, along with a traditional High Street lined with a variety of shops.
The Alcester and District Local History Society strives to discover and record the rich and varied past of Alcester and meets every month with a guest speaker giving a presentation of local or national historical interest.