Nuneaton Local History Group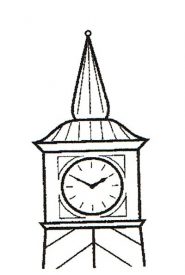 Nuneaton Local History Group celebrates the history of Nuneaton and surrounding parishes from the earliest times. We cover social and economic history.
We meet the last Friday of the month for a series of talks and slide shows on old Nuneaton and related topics.
During the year we organise out door events, either on a Friday evening or Sunday Mornings. Guided Walks, Visits, Exploration of surrounding villages etc.
We have two web sites: http://nuneatonlocalhistorygroup.org.uk and another www.nuneatonhistory.com which covers a wide area of the whole of North Warwickshire.
We also publish a quarterly newsletter and organise occasional research sessions and other events.
We are associated with Nuneaton Steam Club which is an occasional meeting discussing the evolution of industrial engineering in the past.
Our aim is to educate local people on the history of their area, and to develop their interests into new fields of discovery about our locality. We particularly encourage those who have carried out new research into hitherto poorly understood aspects of life in Nuneaton and district and to showcase their work.