Shakespeare Birthplace Trust
Shakespeare Birthplace Trust
Shakespeare Birthplace Trust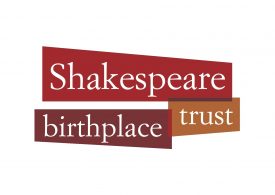 The Shakespeare Birthplace Trust is situated in the centre of Stratford-upon-Avon, the home town of William Shakespeare. The Shakespeare Centre on Henley Street is home to our library, archive and museum collections which have been designated as world class. As well as caring for the largest collection of Shakespeare related material in the UK, the Trust holds an extensive local history archive of the Stratford-upon-Avon and South Warwickshire areas, with records dating back to the 12th century.
The first documents to be placed in our custody were received in the early 1860s. Originally it was intended that the collections should relate to Shakespeare and his times, including the Stratford background. However this was soon widened to include many thousands of historical records relating not only to Stratford but also to large areas of Warwickshire, Worcestershire and Gloucestershire. These range from mid twelfth-century charters to twentieth-century cinema programmes, from ancient parish registers to the latest electoral rolls, from seventeenth-century estate maps to recent planning applications.
For Stratford we hold documentation of some sort on every town-centre property and for most of the people who have lived there. The same applies for many local (and not so local) villages. Alongside these archives, we have built up a fine local and family history library (including local newspapers, from 1806) and an important collection of prints, drawings and photographs.
Information concerning the five Shakespeare properties can be found both online and in the Library and Archive where we hold hundreds of photographs about them, dating, in the case of the birthplace, back to 1847.
Local history archive catalogue online
Somewhere in the region of 90% of our archive catalogue entries can be located through the online catalogue.  These are not complete transcripts, but abstracts of their contents which often provide the basic information sought. In addition to this, some important documents have digital images attached, e.g. the Quiney Letter (ER27/4) and there are over a thousand images of historic photographs which can also be viewed online.
Local Collection Databases Online
Some databases can be accessed from our website:
Stratford Police Charge Book, 1861-188
Workhouse Admission & Discharge Registers, 1819-1834, 1884-1906
Stratford Cemetery Burials Register, 1881-1964
1765 Smallpox Census
Birthplace Visitors' Books 1812-1847.
Visiting the library and archive reading room
The Reading Room is open free of charge (Wednesday-Saturday). Our friendly team of staff can help you with a broad range of research queries. Advance booking to help you get the most from your visit is recommended but not essential. Please call us on 01789 204016 or e-mail the Special Collections, Library and Archive team on scla@shakespeare.org.uk
Open:
Wednesday to Friday: 10.00am – 4.30pm
Saturday: 9.30am – 12.30pm
Sunday to Tuesday: Closed*
*With advance notice we may be able to offer a number of services out of hours.
For blog-posts, videos and article series from our dedicated Collections team, check out our blog.