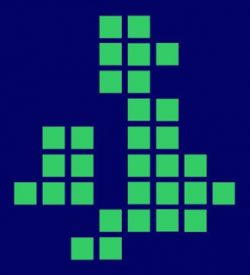 Geograph is a documentary project, now entering its 10th year, to photograph Great Britain and Ireland in their entirety. We have a growing collection of over four million images of Great Britain and Ireland. A quick search suggests that we have at least 44,000 mostly contemporary or recent images of Warwickshire locations, plus at least 30,000 of places once in the historic county — Coventry, Solihull, Tamworth and much of Birmingham.
Our photos are geo-located to Ordnance Survey grid reference, dated of course, and many come with historical information and local knowledge attached. Our members are steadily uploading their old photos so that the Geograph collection is reaching back into the twentieth century and even into the nineteenth. It's possible to track how places change — or don't change.
If you are interested in local history or family history, or if you simply like to see how places look, you can find a wealth of images to support your research. A simple search on our Home page will often get good results. We're confident that visitors to ourwarwickshire will find Geograph a useful resource. We will post further advice in due course to help you explore our collection in different ways.
The Geograph website publishes its contributors' photographs under a Creative Commons licence which means that they may be used for any purpose, free, as long as the photographer is credited. A mention of Geograph as the source is good practice.
The Geograph Project is a registered charity, number 1145621. We are sponsored by the Ordnance Survey of Great Britain and we are archived by the British Library.