Nuneaton Local History Group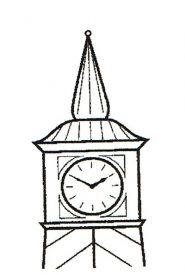 We are a group involved in the study of local and family history in Nuneaton, Bedworth and the surrounding parishes. We have an enormous database of information on our local area including a large number of local family trees.
We disseminate this through a monthly slide show at Holy Trinity, Attleborough Parish Church, Fifield Close, Attleborough, Nuneaton, CV11 4TS, every last Saturday of the month. (Doors open 10.30am) We publish a large range of books and publications on a variety of local history subjects, everything from coal mining to communities, ribbon weaving to country estates, which can be purchased at our events or online.
We have a Facebook page: Nuneaton and Bedworth, Local and Family History, Notes and Queries which is updated most days.
We publish a high quality quarterly glossy magazine: "The Nuneaton Historian and North Warwickshire Genealogist". Please email: nuneatonian@gmail.com for subscription rates. We also arrange occasional visits and walks.
We also operate a Facebook page for Nuneaton History Group which is effectively a notice board for events.
We hold monthly Family and Local History help sessions at Stockingford Library, St. Pauls Road, Stockingford, Nuneaton in association with Warwickshire County Council's Library Service. See our Facebook page for times and dates. Or you can consult us anytime for help.